Gozo is beautiful during all 4 seasons , but there is no doubt that the nature is stunning in Autumn.
After the first rain , Gozo breathes again . The island n countryside awakens ;the days during autumn or in Gozo idyllic and serene.
Autumn on Gozo means still days and weeks of sunshine !It has perfect weather conditions , for sure for spending days in the country side discovering new routes and footpaths . Also a perfect time for making photo-shoots!
Whether you prefer a steep walk up the hillside or a moderate walking or cycling route or a lazy day at the beach.. Gozo will thrill you during autumn time !
It s also the ideal time to explore the lay-back villages and their main squares where you can enjoy local life , have a small chat with the locals, enjoying the nice local beers of wines …and this with the warm sun on your skin.
For those who loves the sea ; the sea is still nicely warm enough to swim and the beaches or not overcrowded anymore .
Also the cultural calendar is full of activities . During the month of October , the two main theaters (the Astra & the Aurora) are holding an opera production each , this year i t will be Tosca ( 13/10 , Aurora Theater) & la Traviata 25/10 & 27/10 in Astra Theater ). More info you find on the Visitgozo website , or www.teatruaurora.com & www.teatruastra.org.mt.
Autumn also welcomes the staging of the Festival Mediterranea .
This festival uncovers Gozo in all its facets including classic and symphonic music , archaeology , history , folklore and cuisine .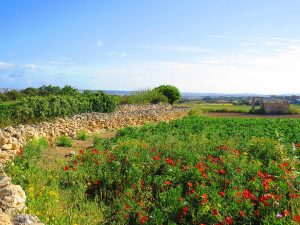 If you would like to enjoy cultural life in it s full essence ; Gozo is definitely the place to be this Autumn .