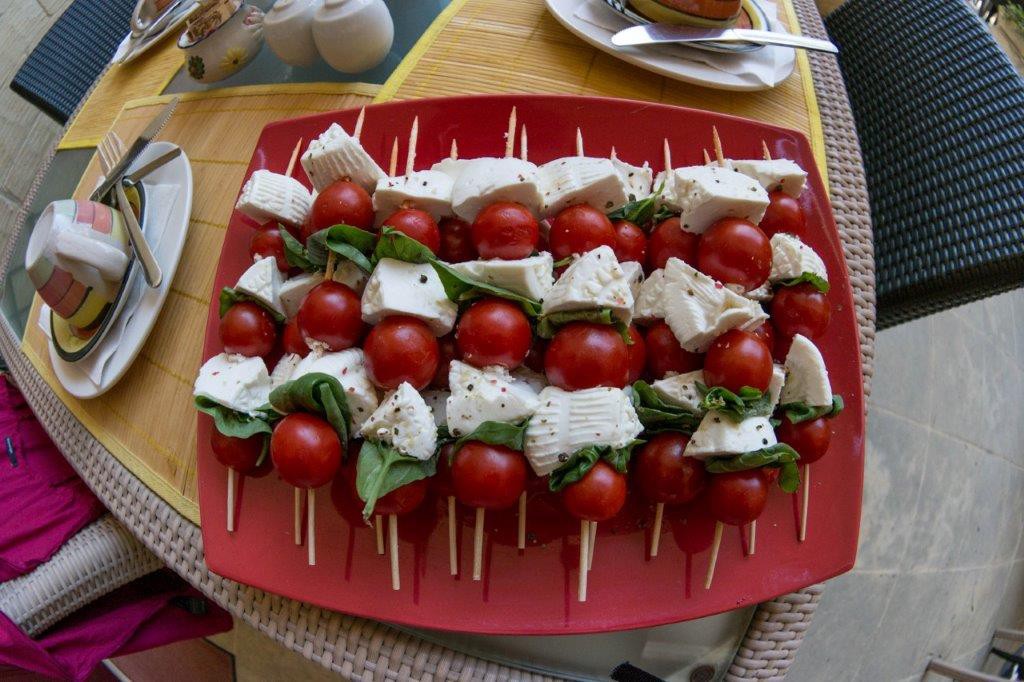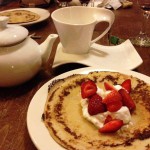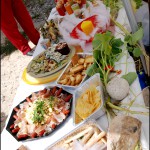 We are serving with pleasure a nice BBQ or dinner to our guest, but only on request base. You want to celebrate a special occasion? Or you prefer a tête-à-tête dinner with candle light  with your beloved one? Or all the guests, all the different nationalities are blending well together and you prefer one large table to chat and talk to each other; no worries; give it in our hands and we organize a cosy nice BBQ or dinner for you!
And for the children; we hear what they like to eat and we make it for them. Or we learn them one evening to make home made pizza's! Always jammy!
After our delicious breakfast we can discus the possibilities for the dinner or BBQ. You prefer a whole menu, or only a one course meal? You prefer fish or meat or vegetarian dishes, no worries  we make different dishes. Just let us know what you like and do not like at all. You travel with young children who are a bit fussy? No worries; we check what the little ones like to eat and we prepare it for them. They want to eat earlier, as they have to go to bed… and you would like to have a charming evening with just 2 of you? No worries; just inform us what your plans are for the evening and we will try to fit everything in, so every body is happy! 
'life is a collection of experiences , make them memorable …'
When you are planning to have your breakfast, lunch or dinner, it is very  important that your eyes like to see what is in your colourful plate, that the variety of the different tastes of food are delicious and that you are in good company. These 3 things have to blend perfectly together  for a wonderful meal!
C19 update;
Breakfast as always  , on request; lunch and dinner . Every residence will be served @ their table.
Safety first!
Workshops
A peaceful place full of joy and creativity, where you are pampered from the moment you enter through the front door. A way of spending your precious holiday time on a quality level.
VIEW OUR WORKSHOPS