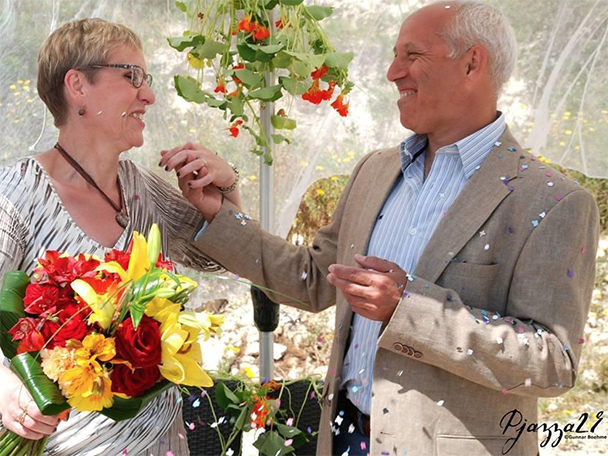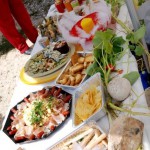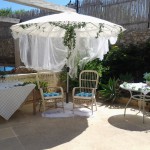 You are in a super romantic mood  or you want to have a wedding that is a little bit different than all the other weddings that you have seen until now? Come to beautiful sunny Gozo and marry here!
Ideal time to marry in Gozo is from April until end of October as the sunny days are then almost 100% guarantee .Of course during other months, a wedding can be gorgeous too, but keep in mind that maybe we will have to organize it indoors . We can organise small weddings,  going from 2pp up to  30 pp! Gozo is the idyllic place, it s a perfect start for a new beginning. Or  the cherry on the cake to proof your love to your beloved one where you live with since years ….!
Contact us and we help you organising it ; from the paper works to contacting the mayor and / or the priest . You want to find an accommodation for all your friends and family , each to there budget ; no worries .We contact our colleagues/B&B s and find a room for each budget. You want to do it in our home; around the pool , using our beautiful cosy terrace and garden? Yes, of course you can rent our whole B&B; no problem at all and we will calculate a special price for you!
I can assure you; we organize this special day without any hassle for you ! You want just something small and beautiful; no worries! You want to give a party? No worries! If it s a small reception or a big event… we will send you our suggestions, depending on your interests and budget. Your budget is low or high? Not really important to us … we will work out the perfect price – quality for your big day!
For us the most important thing is that you feel good, that you are happy and that you remember your big day with a very warm feeling deep down your heart!
Workshops
A peaceful place full of joy and creativity, where you are pampered from the moment you enter through the front door. A way of spending your precious holiday time on a quality level.
VIEW OUR WORKSHOPS