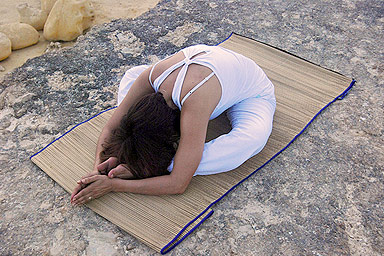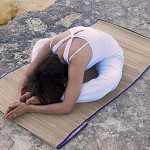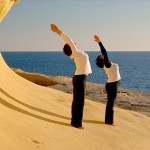 ' Let your inner light be your guide'
Private and group lessons  Yoga available on request .
"Shiatsu and Lymph Draining Massage" 
Allow yourself a special day…… starting from 10/08-14/09
– SHIATSU –
Holistic Healing
 Promote Self-Healing through the Art of Shiatsu.
Relax in a peaceful environment, knowing that you are in expert hands. A Shiatsu session is an amazing way to start your holidays! Get rid of tension and stress accumulated during winter time! The island of Gozo is the perfect place to do it as it can help the process of relief.
Shiatsu is based on the same principal as acupuncture practice and allows an energy rebalance. It involves stretching techniques and the use of manual pressure applied to various specific points of the body (meridians).
This opportunity offers you the possibility to activate and listen to your body, your mind and to connect deeply to your emotions.
After the treatment, it is possible to receive advice for your own practice which can be done through exercise of Zen Stretching and Qi-Gong.
You will need comfortable clothing for a Shiatsu session.
Open to anyone at any age.
SHIATSU SESSION 
1 FOR ADULT (1 HOUR)………………………………45€
2 FOR ADULTS (1 HOUR)……………………….……80€
1 FOR YOUNG UNDER 15 YEARS OLD (35 MIN)..30€ 
2 SESSIONS FOR ADULTS + 1 YOUNG…………..100€ 
LINFODRENING MASSAGE 
1 FOR ADULT (1 HOUR)………………………………45€  
2 FOR ADULTS (1 HOUR)……………………….……80€ 
1  ABDOMEN AND LEGS (30 MIN)………………….30€
Francesca Grilli
Shiatsu Therapist
Member of the Italian Shiatsu Federation
Massages - Unwind & Relax
Local Discovery
Hand in Hand with Gozo's Island Country Walks, Fishing Trips, Sailing Tours, Farming Days Authentic Gozo Experience
Find out more
Arts & Nature
Connect to Gozo with Arts Painting with natural pigments, Raku Events, Souvenir Creation Courses in English and German
Find out more