Special valentine weekend .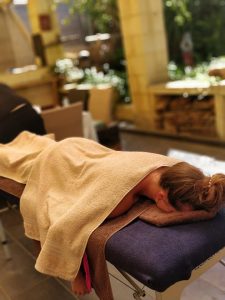 Spoil your beloved ones  & come for a romantic weekend in our home!
A warm and cosy luxury residence ensuite just for your 2 + a healthy breakfast + a welcomes packet
Special price
1 night 2pp/BB @ 115 euro
or
2 nights 2pp/BB @ 200 euro
Welcome from in the morning and you can stay until late evening during this weekend !
NEW ; LUXURY SPA TREATMENTS available between 25-45 euro ( this has to be booked before !So inform me ASAP)
Code Valentine
Greetz, Tanja