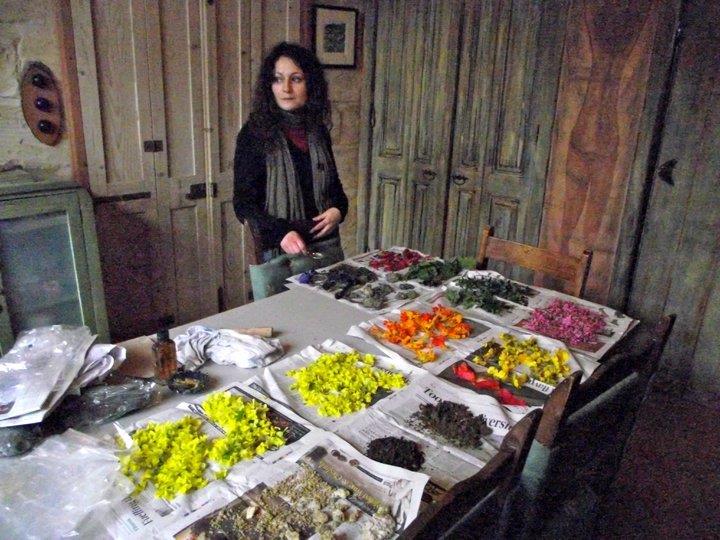 Hermine Anna Sammut is born in Vienna. She is a qualified teacher and artist. She is married to a Maltese man , Simon  , and she has been living and working for more than 21years on the Maltese islands. The work of the artist consists not only of creating your own personal art, but also consist in creating learning experiences for holiday makers. Her aim is to connect the tourists to Gozo with painting and ceramic workshops using the gifts of local nature. The beautiful colorful flowers, the weeds , local fruits and the soil from Gozo are the base to create  the natural pigments for the paints . These pigments will be used for the interesting creations of individual art pieces .These art pieces can be taken home by the student -artists .
During the ceramic workshops , the students-artists will experience the same thing . They will connect via nature and art to Gozo . It will be a very individual expression of the persons inner combined with their holiday experiences.
Clay and fire, herbs and nature will not only create a handmade souvenir but also an unforgettable memory.