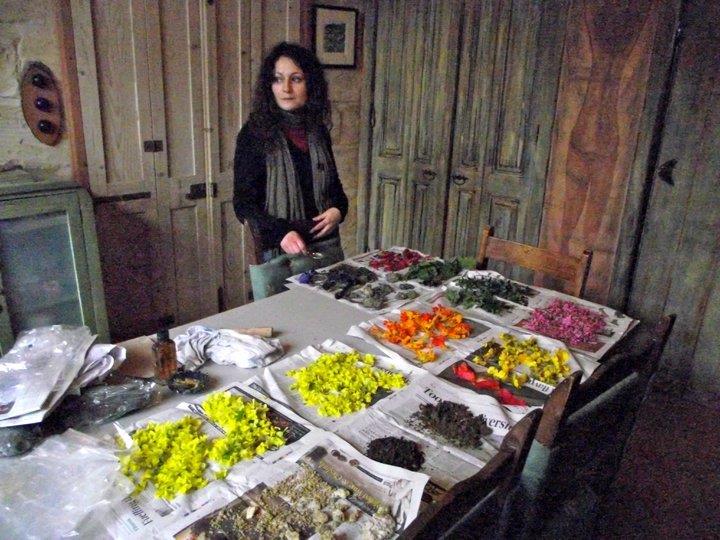 In deze wereld waar er zoveel vervuiling is, gaan we de tijd nemen om afval een ander doel te geven : "Mindful Upcycling Retreat" !
En dit doen we op een nog authentiek eilandje : Gozo. Misschien laat dat niet bij iedereen de bel rinkelen, maar dit klein mythisch eilandje heeft bij vele mensen hun hart gestolen.
Het ligt in de Middelandse zee en behoort tot de eilandengroep van Malta.
De verscheidenheid van de natuur op zo'n klein plekje is indrukwekkend. Azuurblauw water, zoutpannen, mooie kliffen, prachtige baaitjes, enz…
We nemen je mee op een 8-daagse vakantie van 29 maart tot 5 april 2019, weg van al je beslommeringen en 5 dagen volg je een mindful workshop waarin je afval een nieuwe bestemming geeft.
We maken prachtige, relaxte wandelingen en onderweg verzamelen we afval die we dan gaan upcyclen naar een decoratief kunstwerk.
Van deze afval maken we juwelen, keramiek, een klok, andere kunstwerken en een art print en dit allemaal van reclycled materiaal.
Ga mee op deze unieke, creatieve en mindful trip en word één met de natuur.
Totale kostprijs ;
7 nachten BB/1pp in een te delen kamer ensuite met 1 andere pp = 7 x 70 euro/BB/nacht = 490 euro + 5 daagse seminar @ 600 euro = 1090 euro
7 nachten BB/1pp in een kamer alleen = 7 x 100 euro/BB/nacht = 700 euro + 5 daagse seminar @ 600 euro = 1300 euro
Mogelijkheid om extra dagen te verblijven voor of na de seminarie …
tss 8-14 nachten verblijf = 1pp/BB in te delen kamer @ 55 euro/pp/BB/nacht Of 1pp/BB alleen in een kamer ensuite @ 85 euro /pp/bb/nacht
Het transport van en naar de luchthaven is inbegrepen, alsook de ferry.
Tijdens de 5 daagse workshop zijn de kosten, alle benodigde werkgereedschap en materiaal inbegrepen, alsook lunch en transport.
(vliegtuigticketten NIET inbegrepen )
Gesproken Talen; Nederlands, Engels, Duits
Meer info; Tanja [email protected]
Experience Gozo in a different way.
Hermine Anna Sammut is born in Vienna. She is a qualified teacher and artist. She is married to a Maltese man , Simon  , and she has been living and working for more than 21years on the Maltese islands. The work of the artist consists not only of creating your own personal art, but also consist in creating learning experiences for holiday makers. Her aim is to connect the tourists to Gozo with painting and ceramic workshops using the gifts of local nature. The beautiful colorful flowers, the weeds , local fruits and the soil from Gozo are the base to create  the natural pigments for the paints . These pigments will be used for the interesting creations of individual art pieces .These art pieces can be taken home by the student -artists .
During the ceramic workshops , the students-artists will experience the same thing . They will connect via nature and art to Gozo . It will be a very individual expression of the persons inner combined with their holiday experiences.
Clay and fire, herbs and nature will not only create a handmade souvenir but also an unforgettable memory.
NEW ! From Sept. 2018 – May 2019 ; Great walks combined with Art, Crafts and tasting of delicious seasonal food that Gozo offers!